TESTIMONIALS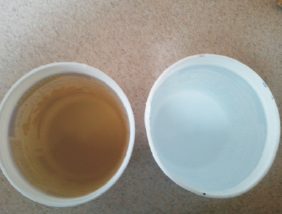 I have very poor well water. Aquarius diagnosed the problems then designed and installed the filtration. He regularly monitors the system and I am impressed with his genuine concern in solving my complex water issue. (see photo).
Terry Murray
I encourage the use of Aquarius's products and appreciate the knowledge and expertise of Cody as a businessman!
Bonnie Wallis
I was very happy to deal with Cody. He was very punctual and got right to the bottom of my water issue right away.
Sharon McArthur